Blog Archives
You know how a friend will tell you she just ate something that you've never heard of before, then the next day you will see an ad for that same product, then the next day that product will jump off the shelf at you in the grocery store?  Then you figure with that many signs, surely you were meant to try it?
Well, that's what's been happening with me lately regarding the ways in which negative self-talk, a lack of self-worth, and harsh self-judgment can be damaging.  I won't bore you with the details, except to say:  something in the Universe wants me to look at this issue.
And I'm fighting it.  A lot.  And it is so reminiscent of early recovery that I figured I'd write about it here.
So here's just one example, I could give you a dozen, just from the last week alone.  I am talking to my therapist about some self-directed frustration I am experiencing, and as an exercise she forces me to look at the opposite side of the coin, and list out the things I am doing well.  I resist this exercise with an energy I am not used to feeling, but my people-pleasing ways win out over my stubborn ways, and I do as she asks.  But I do it while rolling my eyes, and ready and waiting to argue my counter points, confident that I will win her over to my side.
And my side is to criticize me.
Silly, illogical thinking, but as much as I cringe at that last paragraph, I can't take it back, because it's the truth.
The session goes on from there, and I am forced to admit that perhaps I am a bit hard on myself, but I want to tie this back into recovery.  Believe it or not it does intersect.
I remember, very clearly, my mindset those first few 12-step meetings.  Yes, I knew logically that I had an issue with which I had to deal.  Yes, some of what I was hearing in those meetings made some sense.  Craziest still, yes, these people seem to be very comfortable in these meetings, they seemed very happy (almost suspiciously so, my critical mind judged) and, if they are to be believed, voluntarily come back to this forum years after the problem has been solved.
I sat in that position, showing up, listening, speaking when forced, for a long time.  At no point did I let go of my cynicism, and at no point did my critical mind stop judging.
And at no point during that time period did I stop relapsing.
So last week, when my therapist said to me, "At some point, Josie, you need to trust the process, because really this entire thing is a leap of faith," I was immediately transported to that moment in time.  I was on my knees, in the dark, praying as I had never prayed before.  And when the critical voice showed up to say, "Puh-lease!  You've tried this a hundred and one times, why would this be any different?"  I didn't agree or disagree, I kept on praying.
And when somebody suggested going to a meeting every day, and the critic showed up to say, "Do you know how many meetings you sat in and then went out and relapsed?"  I didn't agree or disagree, I just kept on showing up.
And when I was told to chair my first meeting, share my personal story, sit down one-on-one with another woman to go through the steps, I did it.  I had no idea if the process would be effective long-term or not, I had no basis of comparison really, so I need to take the leap of faith, and I needed to trust the process.
And boy, oh boy, 3 years later, I am so grateful I did.
So I guess it's time to trust the process again, and start talking back to the critical voice.  Here's hoping the results are as miraculous as the last time.
Today's Miracle:
The miracle of the normal school day schedule.  This will be going away very soon, and so I must, with mindfulness, feel the pleasure of routine while it exists!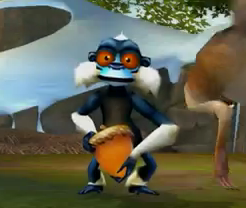 I'm listening to a podcast series on a topic entirely unrelated to the general subject matter of this blog.  Or at least, it should be unrelated.  But like so many lessons I've learned in life, the application has a wide net:
In order to bring your dreams to fruition, you must first clean the slate
Anyone who has ever had a bit of sober time before relapsing can appreciate the real estate that regret takes up in the brain.  I remember once having garnered a small amount of sober time, then relapsing on and off for a few months.  During my sober time, I became friendly with another member of my 12-step program, but since relapsing had lost track of her.  I was running errands one day when I saw her across the parking lot.  I virtually dove behind a car to avoid her and having to either lie or admit the awful truth.  While I managed to dodge the person and the inevitable dilemma, I did not dodge the mental torment:
"If you had done what you were supposed to do, you would have 6 months of sobriety"
"Look how happy she looks, you could look and feel like that if you would just do what you're supposed to do"
"You're worthless and you'll never get your act together"
I can look back on that incident and clearly see how those thoughts were nothing but damaging.  They did not motivate me to get sober, I remained in active addiction for another 3 months!  All those thoughts did was keep me in a shame spiral that led to more depression, which led to more hopelessness, which led to more relapses.
That negative spiral relates to more than sobriety.  Without going into repetitive details, because I have used up my time on this blog talking about diet and exercise, I can easily see the regret over attempts and failures to lose weight morph into feelings of frustration, which morphs into feelings of hopelessness, and the end result is simply a relapse of a different sort.
Interpersonal situations follow this cycle all the time.  I am frustrated with the behavior of another, I know the answer is to constructively communicate the frustration, but I project the answers I will receive, which leads to further frustration, which leads to hopeless and the decision not to communicate because, "why bother?"  The issue never gets addressed, and thus will recur time and again.
So if living in regret is not the answer, then how exactly does one "clean the slate?"  Even though I know that it does no good to wallow in the mistakes of the past, why do I continue to do so and how do I make it stop?
I think the answer here is two-fold.  The first is to become aware of the thoughts in the first place.  This is an area where I'm just beginning to make some progress.  Often I will be deep into self-recrimination before I even realize what I'm doing.  So developing an awareness of the thoughts that I'm having, how often I'm having them, is a crucial first step.
Next I have been told by multiple very wise people:  Shut It Down.  As soon as I know what I'm doing, stop allowing myself to indulge in these negative thoughts.   Talk back, yell back, get up and move around, go help somebody else, but cut the thought process off immediately.  Though I have no proof, I am told by repeating this two-step process I will decrease both the frequency and the intensity of the negative thoughts.
Here's where this whole lesson comes full-circle.  Regular readers might remember from my last post a woman worried that she needs her painful memories in order not to relapse.  If she forgives herself for the pain she caused others, might she then forget how devastating picking up a drink would be?
The title of this post represents a saying that's been used by the women in my extended family for years.  My basic understanding, because of the context in which it's been said to me, is to stop holding on to anger and resentments.  Like a lot of family traditions, I never thought too deeply about the saying itself.  Possibly because when it's being said to me I am full of anger and resentment, and thus don't give a crap about its origins.
But as I was typing this post, it popped into my head.  Curious, I googled the expression, and up popped a whole bunch of links that had to do with catching spider monkeys.  Since I always assumed this whole expression had to do with squirrels, I was already delighted.
As the story goes (and believe me, it is only a story, I did not come across any actual proof of its validity), a very simple device is used to catch spider monkeys.  Place a nut that spider monkeys like to eat in a heavy, narrow-necked bottle and leave it nearby.  The spider monkey will smell the nut, and reach in to grab it.  Because the neck of the bottle is narrow, he will not be able to remove the nut because his clenched fist will not fit.  Because the bottle is heavy, he will not be able to take it with him.  As the story goes, it is then a simple matter of walking up to the monkey and grabbing him, because his desire to have that nut will override his desire for freedom.
So if I know that self-negativity is damaging to the psyche and inconsistent with a peaceful sober existence, but I continue to hold on to the regrets, and the shame, then I am a spider monkey just waiting to be captured.   Which just made me laugh out loud, so if nothing else, I've amused myself with this analogy!
I guess it's time to let go of some nuts.
Today's Miracle:
Waking up after a night where everyone in the house slept all the way through, the gift that will keep on giving all day long!