Blog Archives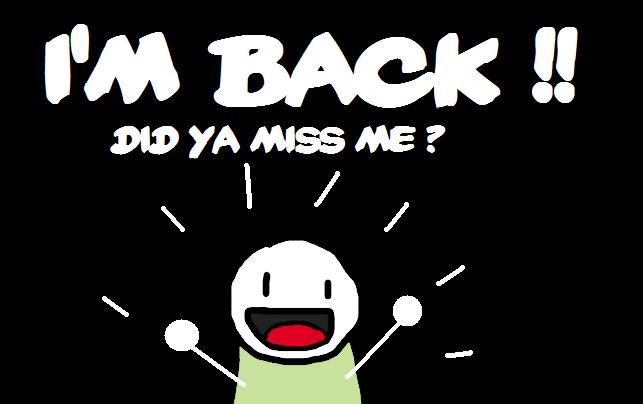 Just back from the longest break I've taken from my Monday morning meeting, as well as the blog!  This morning felt like a welcome back party for me… 14 attendees, an incredible number for a summer meeting.  Three of those attendees were brand new to both sobriety and this meeting.  Newcomers have a way of energizing the group, because no matter where we are in sobriety, we can look back and remember well the experience of being new to a room full of strangers who have figured out a way to stop drinking.
Because of the newcomers, I went back to the beginning of the book Alcoholics Anonymous (also referred to as The Big Book), and we read the chapter "There is a Solution."  My tendency, when faced with sharing with newcomers, is to remember how the readings sounded when I was trying and failing to get sober, and contrast those memories with how much I take from the readings now.
For example, this chapter describes in detail the life of a "real alcoholic."  I remember reading this chapter in the early days and feeling relief, because nowhere in that description did I see myself.  "Whew!" I thought, and continued to drink.  I suppose I glossed over these lines:
We are unable, at certain times, to bring into our consciousness with sufficient force the memory of the suffering and humiliation of even a month or a week ago.  We are without defense against the first drink.  -pg. 24, Alcoholics Anonymous
When I read those lines this morning, I remembered vividly an event that happened almost nightly in my active addiction.
The Time:  
3:00 am, or thereabouts
The Place:
my bedroom
The Situation:  
I awake with a start, having passed out fallen heavily asleep a few hours before.  I awake with a feeling of dread that affects every cell of my being:  my heart is racing, my head is pounding, swallowing is next to impossible for how thick my tongue feels.  I know with certainty that sleep is a distant memory, so I make my way to the dark, empty family room downstairs.
I leave the lights off and sit, waist-deep, in a tar pit of guilt and shame.  The only thing that keeps me from siding under is the panic of attempting to recall what I might have said or done throughout my hours of drinking for which I will have to answer in the morning.  Did I make any drunken phone calls?  Pick a fight with my husband?  Leave alcohol lying about the house?
As I process the previous hours to the best of my ability, I consider the insanity of the situation from a problem-solving perspective:  what can I do to prevent this from happening again?  It hits me like a lightning bolt.  Just don't drink tomorrow.  By not drinking, I will not have to panic about what I drunkenly did or said, I will sleep through the night, and I will feel physically better.
The feeling of relief upon hatching this plan is palpable.  I can breathe again!  I am feeling so much better having made this promise to myself I am able to climb back up the stairs and sleep for another hour or two before the day begins.
The next morning, I remember this plan and I feel triumphant:  today is the day!  I will simply not drink and all will be well.  This jubilant feeling takes me all the way to 4 pm, and the memory of my ritual glass of wine start to crowd in with the memory of my middle-of-the-night promise.
In a few moments, the lure of that glass of wine grows stronger, and the 3 am promise grows dim.
A few moments after that, I couldn't, even if I wanted to, remember the insomnia, the physical discomfort, the guilt and shame of 24 hours before.  And, let's face it, I do not want to remember.
I pour the first glass of wine, and I make a new promise:  just have one or two, I reason, and I will have the best of both worlds.
I'm pretty sure we all know how that night's story ends.  If uncertain, start at the line that starts Time:  3 am.
That memory, which took seconds to recall, hit me like a thunderbolt as I read this morning's selection.  I shared it with the group, which, not coincidentally, is the most important tool I've been given in my 12-step program:  get the thoughts, no matter how dark, how painful, or how shameful, out of my head and into a group of understanding, like-minded, sober individuals.
In my 3 1/2 years of sobriety, sharing what is going on with me has never once yielded anything but positive results.  I always, always, feel better for having shared what is troubling me.
Which is the other big component of this chapter:
But the ex-problem drinker who has found this solution, who is properly armed with facts about himself, can generally win the entire confidence of another alcoholic in a few hours.  Until such an understanding is reached, little or nothing can be accomplished.  -pg. 18, Alcoholics Anonymous
From my sharing of this experience, others chimed in with things impacting their lives:  upcoming vacations, flying alone for the first time in sobriety, first sober weddings.  And each member reported feeling better just for having voiced the concern aloud.
Then the bonus:  plenty of experienced ex-problem drinkers to share experiences of their first sober vacation, wedding, and flight, with practical solutions for each.
Today's Miracle:
Functioning electronic devices were a huge challenge on my vacation, so my miracle (in addition to the meeting itself) is the ability to publish this post!
  vs. 
Karen and I have an ongoing debate on which of these chips taste better, in the end we have agreed to disagree!
To inspire myself as I begin writing this post, I poured a large glass of cold water… one of many life lessons my friend Karen has taught me:  water is a beverage I can enjoy with as much abandon as I desire.  Had I learned this lesson from her in a more timely fashion, this blog would never have come to be!
I have known my friend Karen since my college days, but we did not become close friends until years after graduation.  Karen started at the same college as I, but she finished at a different university, and so some years passed before our paths re-intersected, and I have been blessed by this reunion.
Karen is the type of friend that everyone needs:  thoughtful, fiercely loyal, and endlessly supportive.  You tell Karen something once, and she will file it away, and remember it at just the right moment.  For my fifth wedding anniversary, my husband and I took a trip to Disney World to celebrate.  We came back to our hotel room one night to find a special care package delivered to our room:  peanut butter M &M's (a favorite candy of both my husband and me).  That is one of many examples I could give to illustrate how Karen thinks about the people she loves.
Karen displays this kind of loyalty not just to her friends, but to her family as well.  I have never met a more devoted wife, mother, daughter and sister.  Karen's love of family, and her dedication to every member of her large (and rambunctious) family is a quality to which I aspire to emulate.  She is there for the people she loves in a way that we all should be.
Like all friendships that span decades, Karen and I have seen each other through major life events, through minor life events, holidays, vacations, moves, career transitions, family transitions, the list could go on and on.  Some years have gone by and I find that we've barely connected.  Other years, we are thick as thieves.  But the real test of friendship, for me, is the ability to pick up after an absence as if no time has passed, and Karen and I have passed this test with flying colors, time and again.  And never has that been tested more than with my descent into addiction, and my journey to recovery.
Like all of my close friendships, I let Karen slip away as I spiraled downward into the disease of addiction.  As I have written before, the more dishonest I was in daily life, the easier it was to keep close friends away, for it would be one less person with whom I would have to lie and say that life was grand.  So months and months had gone by since I last communicated with Karen, and during that time I suffered through all of my various addiction "bottoms," all the while Karen knew nothing.
I was probably sober about 2 months, I don't even think I was back at home with my husband and children yet, when I discovered that my husband had disclosed all of my shameful secrets to Karen.  I was dismayed, to say the least, for a few reasons:  I was still at a point in my recovery when I felt the less people knew about my addiction, the better off everyone was (read:  the better off my ego would be).  At that point in my life I still felt like I was chasing the story of my addiction, and this was one more mess I needed to clean up.  Finally, and most importantly, I had an additional level of shame in admitting my addiction to Karen, because she had a close family member suffering from the disease of active addiction, and he was wreaking havoc in their tight-knit family unit.  To admit to Karen that I was doing the same to my family was painful in a way with which I had not previously encountered, and I would have much rather put that off indefinitely (read:  never).
So, for the next several months, I procrastinated in dealing with the Karen issue.  She knew, I knew she knew, but my motto was out of sight, out of mind, and Karen was, respectfully, giving me space to heal.  To be fair, I was in the process of un-burning any number of bridges throughout this time period, but still, I let it go on much longer that I should have.  Finally, about 5 months sober, I decided to stop with the procrastination, and mend the fence of our broken friendship once and for all.  So I set up a time to meet for lunch, and we re-connected.
I still chuckle at the look of astonishment on Karen's face when I admitted how difficult it was for me to connect with her.  Like most problems in my world, I make them much bigger in my head than they really are, and she was mystified that I was so nervous to speak with her about my addiction.  As uncomfortable as it was, I confessed my darkest thoughts:  that I am ashamed to bring to her the pain that she experiences with her addicted family member.  She hastened to assure me that she does not equate the two stories, and that, because of her experience with addiction, she is even more in awe of my strength and courage to recover.  Once past that hurdle, we then were able to have an open and honest communication about her family member, a conversation that we had never had before this time.  I left that lunch with my heart full of love, because our friendship had deepened in a way I had not believed possible.
And then, the fateful conversation the next morning:  at the very time Karen and I were opening up to each other, Karen's family member lost his battle with addiction.  My body shakes even as I write this, all of these months later, and my mind still has difficulty processing the timing.  As I look back, the next few days are a blur, but I remember praying a lot:  surely this means something, but what?  Why would God have me reach out to Karen on that very day?  The most I have come up with, even after all this time, is two things:  first, He wanted me to be there for Karen.  I'm not sure what help I was, but at least I was there.
The second profound lesson that experience taught me, and I have been able to use the lesson in the months since:  it is important to share my experience, strength and hope with others.  Even if it seems irrelevant at the time, you never know what is going to happen to the people with whom you share, and what information I give that could ultimately help another.  Karen knows she has a friend with experience in recovery, she now has me as a resource whenever she wants it, and the "paying it forward" mentality can reap untold benefits.  It may be uncomfortable in the short-term, but the long-term potential gain far outweighs the short-term discomfort.
Since that time, my friendship with Karen continues to deepen.  I have a connection with her that will last a lifetime, and my recovery milestones will always include her… what a miracle that is!
Today's Miracle:
Today I am grateful for the one day reprieve I am getting:  kids are back at school for the first time in almost 2 weeks, and we have enormous snow storm predicted for tonight!