M(3), 8/10/15: Ghosts of (Drinking) Demons Past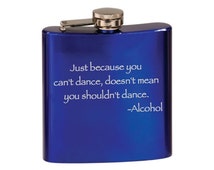 Small, quiet group at this morning's meeting, unfortunate because I would have enjoyed taking the backseat in terms of sharing.
On the other hand, I had plenty to share, so I suppose everything happens for a reason.
The reading selection(s) came from the book Living Sober.  An attendee shared with me before the meeting that she is newly sober (2 weeks!), so I asked her to select the chapter(s) that appealed most to her.  She selected 2:
Remembering that alcoholism is an incurable, progressive, fatal disease
Those of us choosing recovery have tried numerous ways to disprove this concept, but the fact remains for each of us:  once having identified alcohol (or other mind-altering substances) as a problem, there is no way to turn back into the fun-loving, so-called normal drinkers we recall ourselves being at an earlier time in our lives.
At this point we have two choices:  wail and moan about the liquid we can't imbibe, the drugs we can't take, the "fun" we can't have, or we practice acceptance in the same manner a person with a strawberry allergy learns to live life without consuming that particular fruit.  The great news in all of this is that the practice becomes astonishingly easy with time, and the fun we have in sobriety is far more meaningful than any fun we had in active addiction.
Fending off loneliness
This chapter speaks to many points within the subject of loneliness.  First, it talks of the self-imposed isolation that many of us created in active addiction; even in a crowd, we felt alone.
It touts the many benefits of reaching out for help in recovery, and the pitfalls of thinking you can figure things out on your own… the bleakness of the road ahead, the circular logic of being your own advisor, and the eventual conclusion that it would be easier to drink than to live life in this kind of misery.
Finally, it explains how having a network of recovered people can most effectively demonstrate how to live your best sober life.  There is tremendous freedom in knowing you can admit your deepest fears, your most shameful secrets, your ignorance of something that you worry should be basic, to a group of like-minded people.  And when you receive validation that you are not alone in your fear, shame and anxiety, it is like applying a balm to an inflamed bruise.
I have said this on many occasions, but Living Sober is like a how-to manual for the newly sober.  It is easy to understand, and contains an enormous amount of practical advice that can be put to use immediately.
But it contains such wisdom even for those of us with a few years of sobriety under our belts as well.  When I mentioned I had a lot to say at this morning's meeting, I'm not just speaking in generalities.  I am home from a weekend away where the primary activity for most of the attendees was drinking.  Eating was a very close second, but upon my arrival, at 2 o'clock in the afternoon, a decent percentage of the crowd was feeling good, in the ethyl alcohol sense.
So this morning, as I read the chapter about alcoholism being an incurable, progressive, fatal disease, I was reminded of having those few seconds of feeling sorry for myself early in the weekend.  Why do all these family members get the luxury of a social lubricant, but I can only sit and watch?
The answer, of course, became apparent as I watched several of them at the end of the evening as they slurred, and wobbled, and made spectacles of themselves in front of the rest of us.  Now sober, I can watch as the more serious drinkers draw together, and I am consciously aware that I would have been in this group.  Not only would I have been in the group creating the spectacle, I would have most likely been the ringleader.  And as I observed the current ringleader, I not only watched his behavior, I also watched the people observing his behavior.  And I was consciously grateful that I no longer have to live that way.
And the next morning, as I enjoyed my morning coffee, I was grateful again:  no wincing at the sunlight, no jack hammer working overtime in my head, no nausea as I enjoyed the spread of food.  No desperation in trying to remember the stories everyone was reliving, and worrying about what I did or said that I couldn't remember.
No regret, no remorse, no shame.
When I read the chapter about loneliness, I was reminded how important it is to share about the weekend I just experienced.  Sharing the experience, and the feelings it evoked, allows me to reconfirm my commitment to sobriety, and it provides the listeners an opportunity to relate to the experience.  Once I opened up about how the weekend made me feel, both good and bad, each member of this morning's meeting had a story that related to mine.
And a bonus, at least I hope it was a bonus:  it provided an example for the 2-weeks-sober woman from which to learn.  We'll see if we see her next week!
Today's Miracle:
Recalling an amazing weekend with family I love minus regret or shame is a miracle I will never take for granted.