M(3), 8/3/15: The Power of Sharing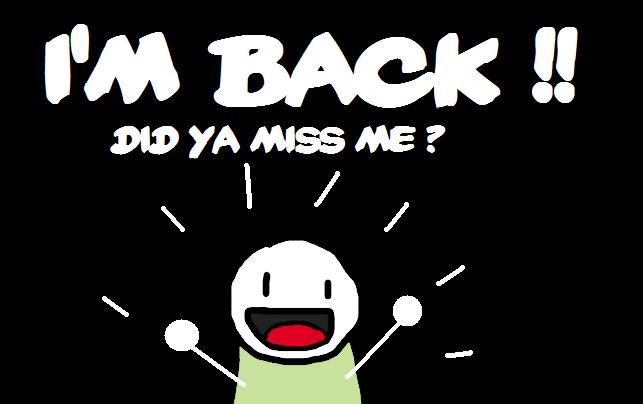 Just back from the longest break I've taken from my Monday morning meeting, as well as the blog!  This morning felt like a welcome back party for me… 14 attendees, an incredible number for a summer meeting.  Three of those attendees were brand new to both sobriety and this meeting.  Newcomers have a way of energizing the group, because no matter where we are in sobriety, we can look back and remember well the experience of being new to a room full of strangers who have figured out a way to stop drinking.
Because of the newcomers, I went back to the beginning of the book Alcoholics Anonymous (also referred to as The Big Book), and we read the chapter "There is a Solution."  My tendency, when faced with sharing with newcomers, is to remember how the readings sounded when I was trying and failing to get sober, and contrast those memories with how much I take from the readings now.
For example, this chapter describes in detail the life of a "real alcoholic."  I remember reading this chapter in the early days and feeling relief, because nowhere in that description did I see myself.  "Whew!" I thought, and continued to drink.  I suppose I glossed over these lines:
We are unable, at certain times, to bring into our consciousness with sufficient force the memory of the suffering and humiliation of even a month or a week ago.  We are without defense against the first drink.  -pg. 24, Alcoholics Anonymous
When I read those lines this morning, I remembered vividly an event that happened almost nightly in my active addiction.
The Time:  
3:00 am, or thereabouts
The Place:
my bedroom
The Situation:  
I awake with a start, having passed out fallen heavily asleep a few hours before.  I awake with a feeling of dread that affects every cell of my being:  my heart is racing, my head is pounding, swallowing is next to impossible for how thick my tongue feels.  I know with certainty that sleep is a distant memory, so I make my way to the dark, empty family room downstairs.
I leave the lights off and sit, waist-deep, in a tar pit of guilt and shame.  The only thing that keeps me from siding under is the panic of attempting to recall what I might have said or done throughout my hours of drinking for which I will have to answer in the morning.  Did I make any drunken phone calls?  Pick a fight with my husband?  Leave alcohol lying about the house?
As I process the previous hours to the best of my ability, I consider the insanity of the situation from a problem-solving perspective:  what can I do to prevent this from happening again?  It hits me like a lightning bolt.  Just don't drink tomorrow.  By not drinking, I will not have to panic about what I drunkenly did or said, I will sleep through the night, and I will feel physically better.
The feeling of relief upon hatching this plan is palpable.  I can breathe again!  I am feeling so much better having made this promise to myself I am able to climb back up the stairs and sleep for another hour or two before the day begins.
The next morning, I remember this plan and I feel triumphant:  today is the day!  I will simply not drink and all will be well.  This jubilant feeling takes me all the way to 4 pm, and the memory of my ritual glass of wine start to crowd in with the memory of my middle-of-the-night promise.
In a few moments, the lure of that glass of wine grows stronger, and the 3 am promise grows dim.
A few moments after that, I couldn't, even if I wanted to, remember the insomnia, the physical discomfort, the guilt and shame of 24 hours before.  And, let's face it, I do not want to remember.
I pour the first glass of wine, and I make a new promise:  just have one or two, I reason, and I will have the best of both worlds.
I'm pretty sure we all know how that night's story ends.  If uncertain, start at the line that starts Time:  3 am.
That memory, which took seconds to recall, hit me like a thunderbolt as I read this morning's selection.  I shared it with the group, which, not coincidentally, is the most important tool I've been given in my 12-step program:  get the thoughts, no matter how dark, how painful, or how shameful, out of my head and into a group of understanding, like-minded, sober individuals.
In my 3 1/2 years of sobriety, sharing what is going on with me has never once yielded anything but positive results.  I always, always, feel better for having shared what is troubling me.
Which is the other big component of this chapter:
But the ex-problem drinker who has found this solution, who is properly armed with facts about himself, can generally win the entire confidence of another alcoholic in a few hours.  Until such an understanding is reached, little or nothing can be accomplished.  -pg. 18, Alcoholics Anonymous
From my sharing of this experience, others chimed in with things impacting their lives:  upcoming vacations, flying alone for the first time in sobriety, first sober weddings.  And each member reported feeling better just for having voiced the concern aloud.
Then the bonus:  plenty of experienced ex-problem drinkers to share experiences of their first sober vacation, wedding, and flight, with practical solutions for each.
Today's Miracle:
Functioning electronic devices were a huge challenge on my vacation, so my miracle (in addition to the meeting itself) is the ability to publish this post!
Posted on August 3, 2015, in Monday Meeting Miracles, Recovery and tagged 12 step program, AA, active addiction, Alcoholics Anonymous, Alcoholism, Big Book, fellowship, first in sobriety, forgetfulness while drinking, Higher Power, miracles, Monday, Recovery, Sobriety, Twelve-Step Program. Bookmark the permalink. 15 Comments.